Landscaping at Midnight with GEOCON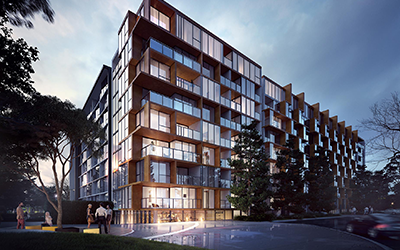 We are delighted to work for the first time with one of the ACT's leading developers, GEOCON.
Quality is a key aspect of every GEOCON development which is why they turned to Glascott for landscaping on their new 'Midnight' project.
'Midnight' is a $200 million dollar high density development in Braddon comprising 230 units, a 199-room hotel and 2,600 sqm of commercial space. The project will transform the Northbourne Avenue corridor and is representative of Canberra's transformation from big town to city.
Glascott will deliver on the landscape architecture designed by OCULUS which includes the promenade, streetscapes and surrounds to the residential and commercial spaces. The scope of works sees our team deliver steel works, paving and tiling, asphalt, soft landscaping, concrete, timber and various furniture.
"We're excited to be working with GEOCON on 'Midnight' and look forward to providing landscapes fitting for this high-end development", said ACT Manager Matthew Elliott.
The project is due to commence in early 2019 with expected completion by mid 2019.