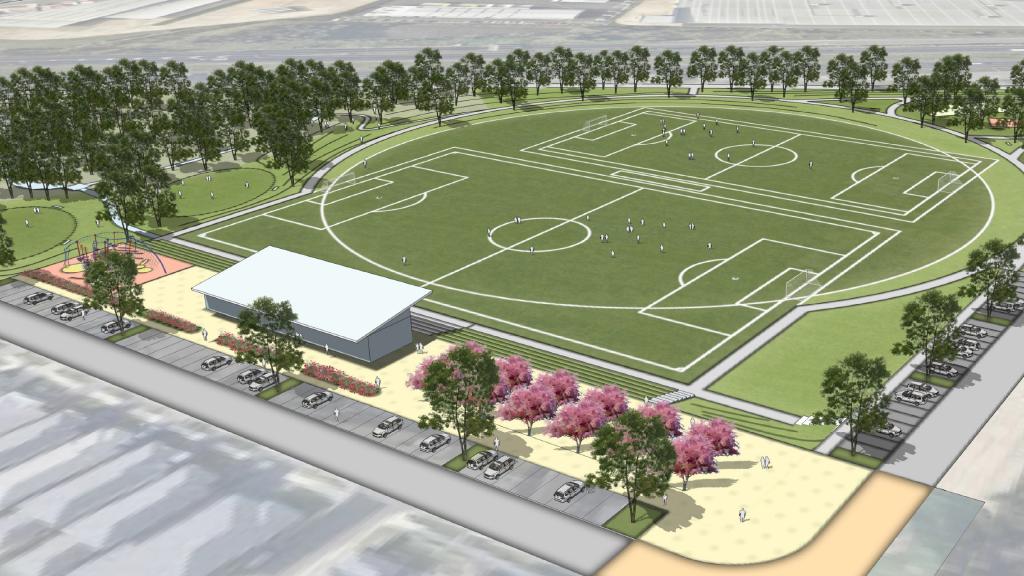 Late last year, Glascott won the contract to deliver a new sports facility in Sydney's west for Liverpool Council.
Cirillo Reserve Sport Complex is being constructed in Middleton Grange. Formerly known as West Hoxton, large rural blocks were utilised for grazing livestock, market gardening and other primary producer activities until Liverpool City Council rezoned the area into residential lots in 2005.
Our team commenced work in November 2019 on the new world-class sporting complex which will feature:
New amenities building
Multipurpose sports field (natural surface)
Children's playground
Exercise areas, new hardstand areas and shared pathways
Picnic shelters complete with picnic settings and electric BBQs
Informal picnic areas and settings, lighting and electrical works
Irrigation and services installation
General planting and soft landscaping
The reserve, which has been partly funded by a government grant to the Southern Districts Soccer Football Association, will also include an off-leash dog park and pathways.
The project due to be completed by September 2020.