New Project: Thomas Street Reserve Playground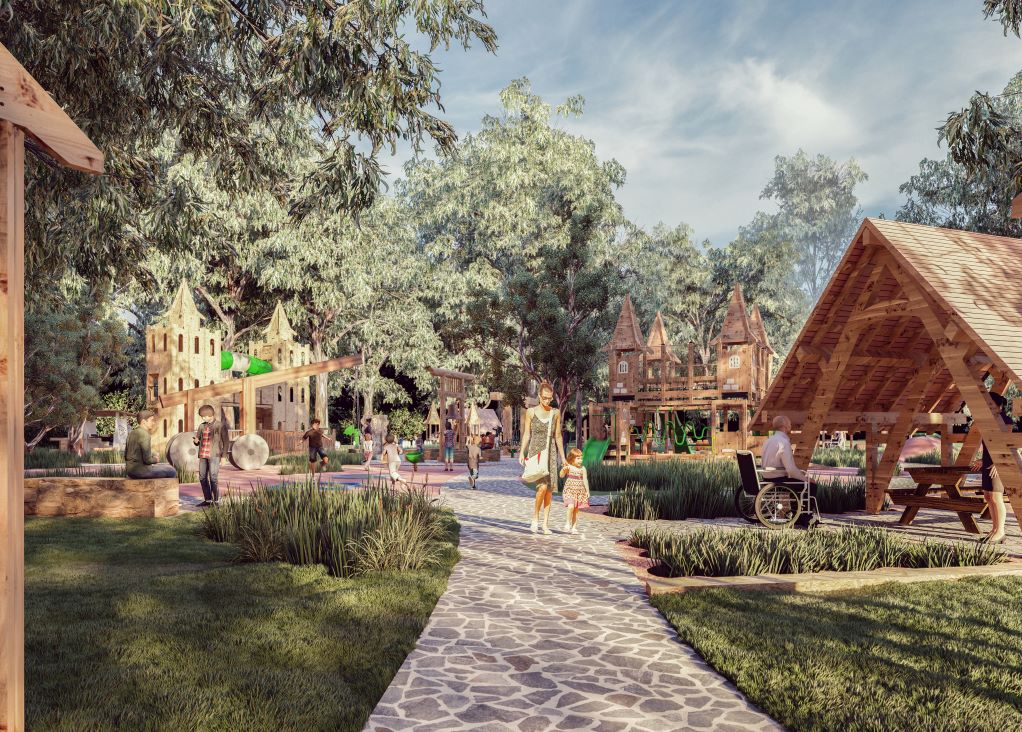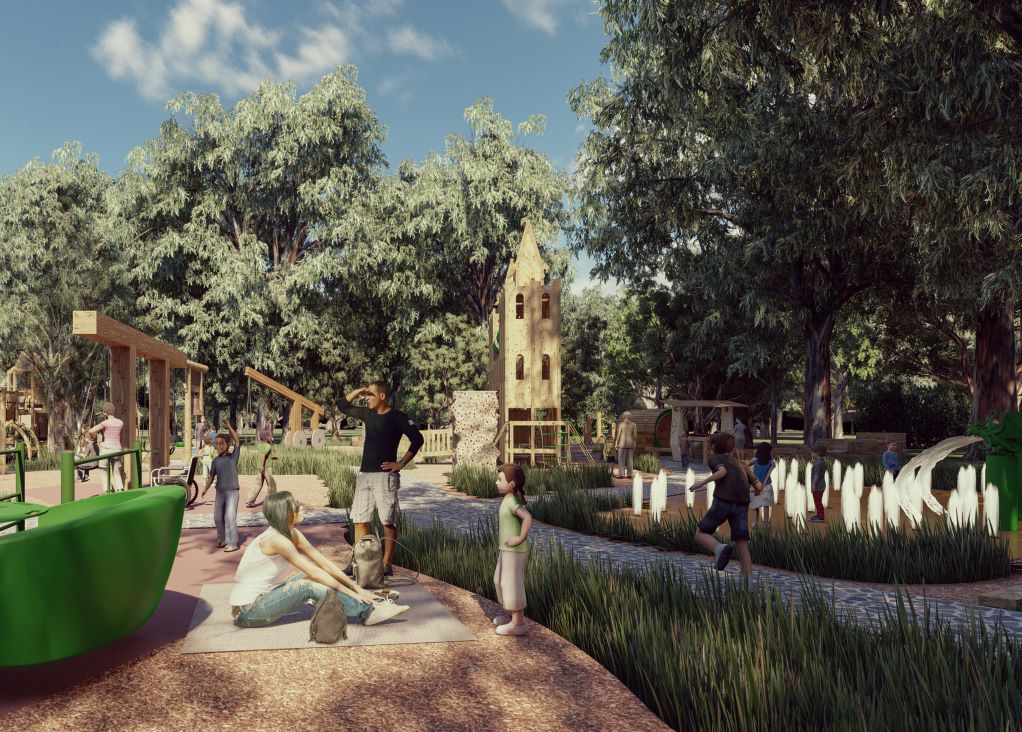 We are thrilled to be delivering the new Thomas Street Reserve Playground for Bayside City Council.
Developed in the mid-1980s, the much-loved community space in Hampton is being upgraded to align with current standards and modern amenity.  The concept created by playground specialists Ric McConaghy incorporates feedback from extensive community consultation and retains the site's unique heritage characteristics.
The park will be the first fully inclusive playspace in Bayside.  Key elements include a new castle and extensive accessible play equipment, a senior's exercise area, picnic shelters, a Changing Places and public toilet facility
The centrepiece of the playground is a timber castle, which carries forward the theme of the current fort/castle. Turrets from the existing fort will be re-purposed in the new design, and wood and natural materials will feature throughout.
There will be extensive planting, sensory stimulation and unstructured play. A new 500 metre walking path around the park will invite everyone to be more active. A series of picnic shelters, a new larger toilet and change block, water bubblers and shady trees will mean you can stay and play for longer.
Glascott Landscape & Civil will work closely with Council and stakeholders to deliver this important project safely and efficiently to specification.
The project is due to be complete in June 2021. For information and an interactive map, click here.