Honeysuckle Park is well underway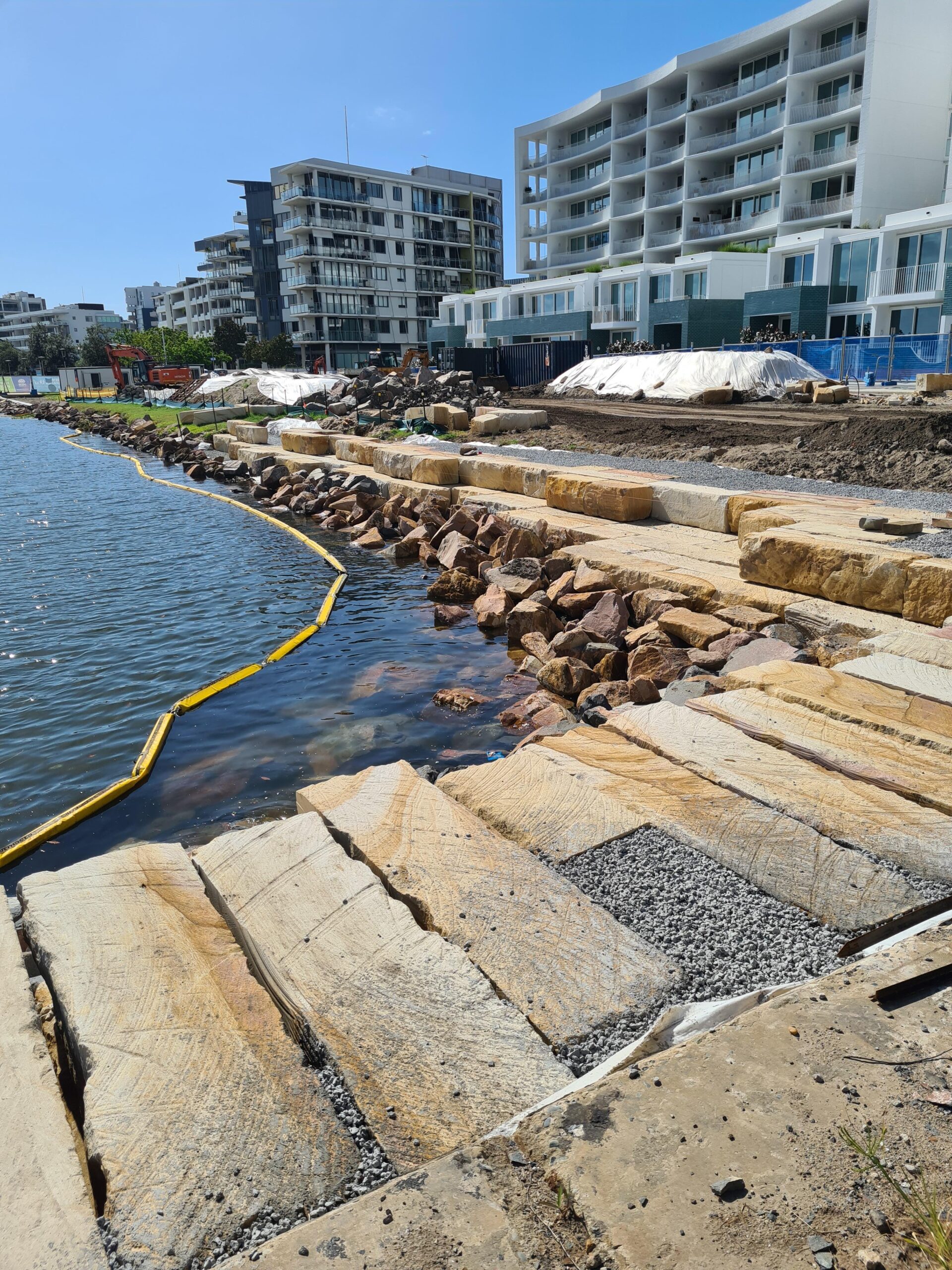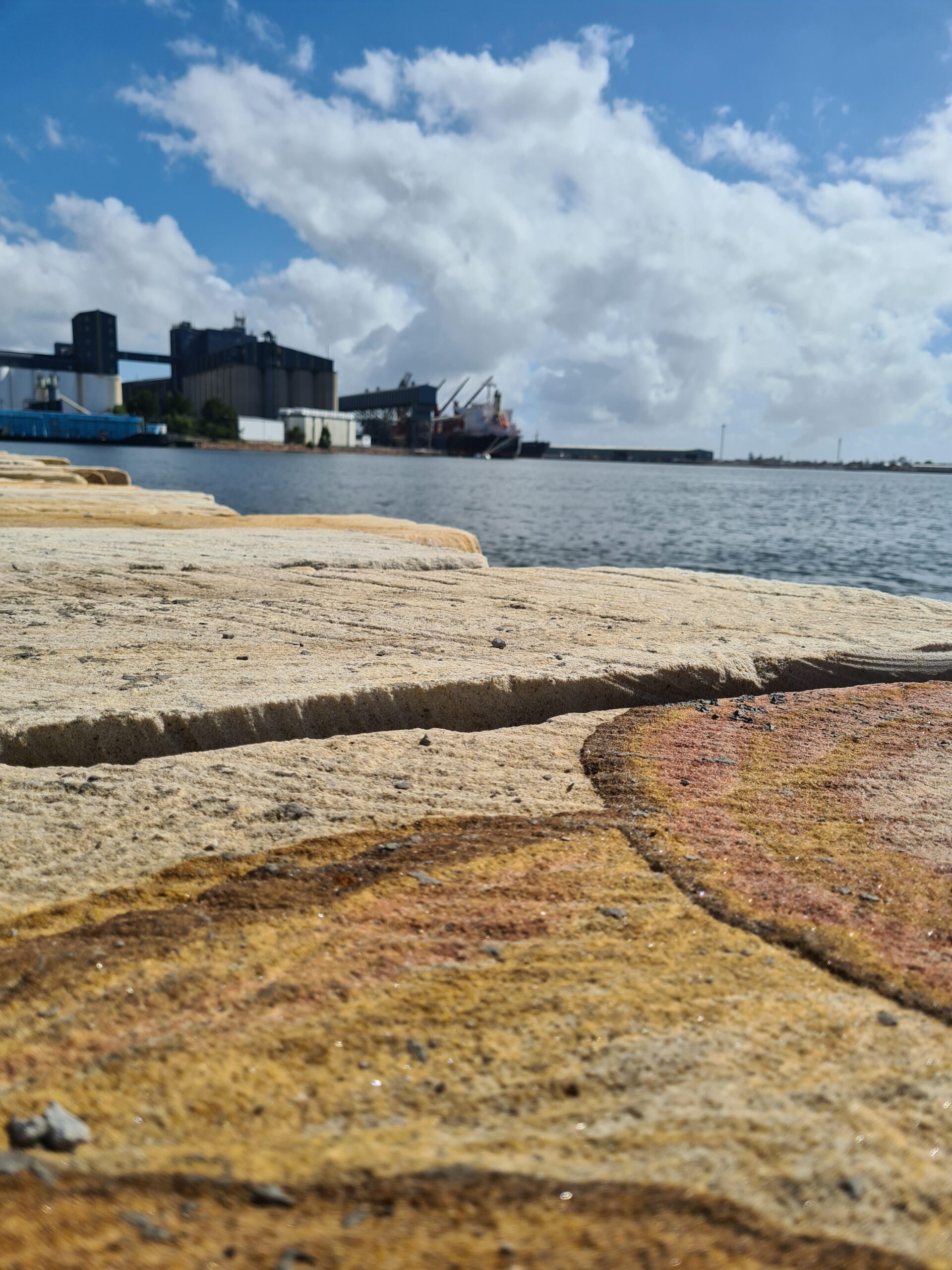 Glascott Landscape and Civil are well underway at delivering Newcastle's newest public space – Honeysuckle Park.
The incredible progress in such a short time gives the community insight into the incredible open space being developed.  The installation of the stunning sandstone steps along the water's edge frames the park and provides seating with views across to Carrington, Dyke Point, and out towards Nobbys headland.
The formation of the connection along the harbour foreshore will give the community a great spot to picnic, rest and watch the sunset or sunrise when this project for Hunter Central Coast Development Corporation (HCCDC) is complete.
We will continue to work collaboratively with HCCDC to deliver this beautiful project.
Sandstone Installation Process…
The sandstone blocks are unloaded from the delivery truck & cut down/shaped if necessary using either a circular demolition saw or a chisel bolster.
Using a GPS, we mark the set-out points according to the technical drawings. The blocks are then moved into position with a 20-tonne excavator that has been fitted with block grabs and other lifting gear. 
Our team on the ground aid the machine operator in placing the blocks in their precise locations. They may further refine the shape before the location and height are checked to ensure each bock is in the correct place and meeting the architect's intent for the layout.
The process requires technical skills and experience. The team involved are all trained in slinging loads, using lifting gear and block grabs, and hold the relevant licences to carry out the task efficiently, accurately, and safely.