Googong gets New Park and Sports Field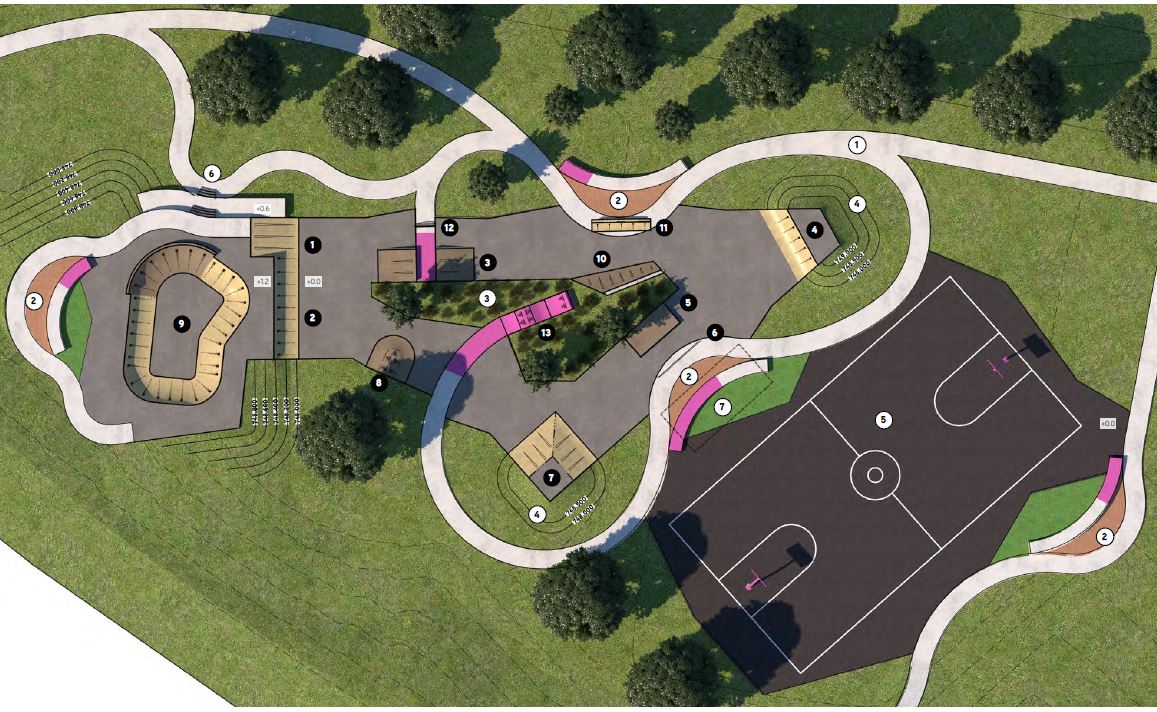 The Glascott Group is proud and grateful to continue our footprint at Googong and partnership with PEET.
After the recent completion of Sunset Estate, we are delighted to be helping to deliver some exciting open space assets.
Bring on Bunyip Park
Situated on a large pond in Googong Central, Bunyip Park will provide a variety of active and passive recreation options.  
The landscaping package includes a significant civil component with 600m of concrete seating and terrace walls and more than 3000m2 of exposed and coloured concrete.
The Glascott team will also be installing the play equipment, shelters, street furniture, and electricals including eleven pedestrian lights along the pathways.
Irrigation, turf, mulch, and significant planting will be undertaken along with the construction of amenities facilities, a car park with concrete stairs, sewer, and a stormwater system.
This large and complex project is being delivered over various stages, allowing for the builder to complete the sales office before finalising the landscaping early next year.
Another sports field for the community
In our second sports field at the township, after the successful delivery of on Rockley Oval in 2014, Googong 16B Sports Field will be mixed-use for soccer and rugby and will feature a large skate park, basketball court, a kids soccer kick-about area, and practice cricket nets.
Critical to any sports field is quality surfaces and lighting. The project will include the installation of natural and synthetic turf, rubber, and concrete surfaces, with lighting a major feature in showcasing the site at night and encouraging usage.
Other key elements include irrigation, drainage, concrete retaining walls, and a large scoreboard. A beautiful boardwalk will be constructed over the adjacent riparian corridor and will feature artwork integrated into the timber, designed by Artillion.
Glascott Landscape and Civil will work alongside specialists contractors including skate park experts CONVIC to deliver this new sports facility for the Googong community. The project kicks off in October and is expected to be completed by April 2022.
More projects are on the horizon…
We are delighted to announce the recent award of Googong Neighbourhood 3 works.
This incredible package includes a massive THIRTEEN new Stages – Stage 5, Stage 6, Stage 6A&B, Stage 8A&B, Stage 9A&B, Stage 10, Stage 12, Stage 13, Stage 14 and Stage 14 Pocket Park.
Using our Five Lenses approach to maintenance, Glascott Landscape Management will undertake warranty services on all of these projects, ensuring seamless continuity of landscape asset outcomes. 
These projects are sure to keep us busy over the next 12 months as we work closely with PEET to continue providing beautiful open space at Googong Township.