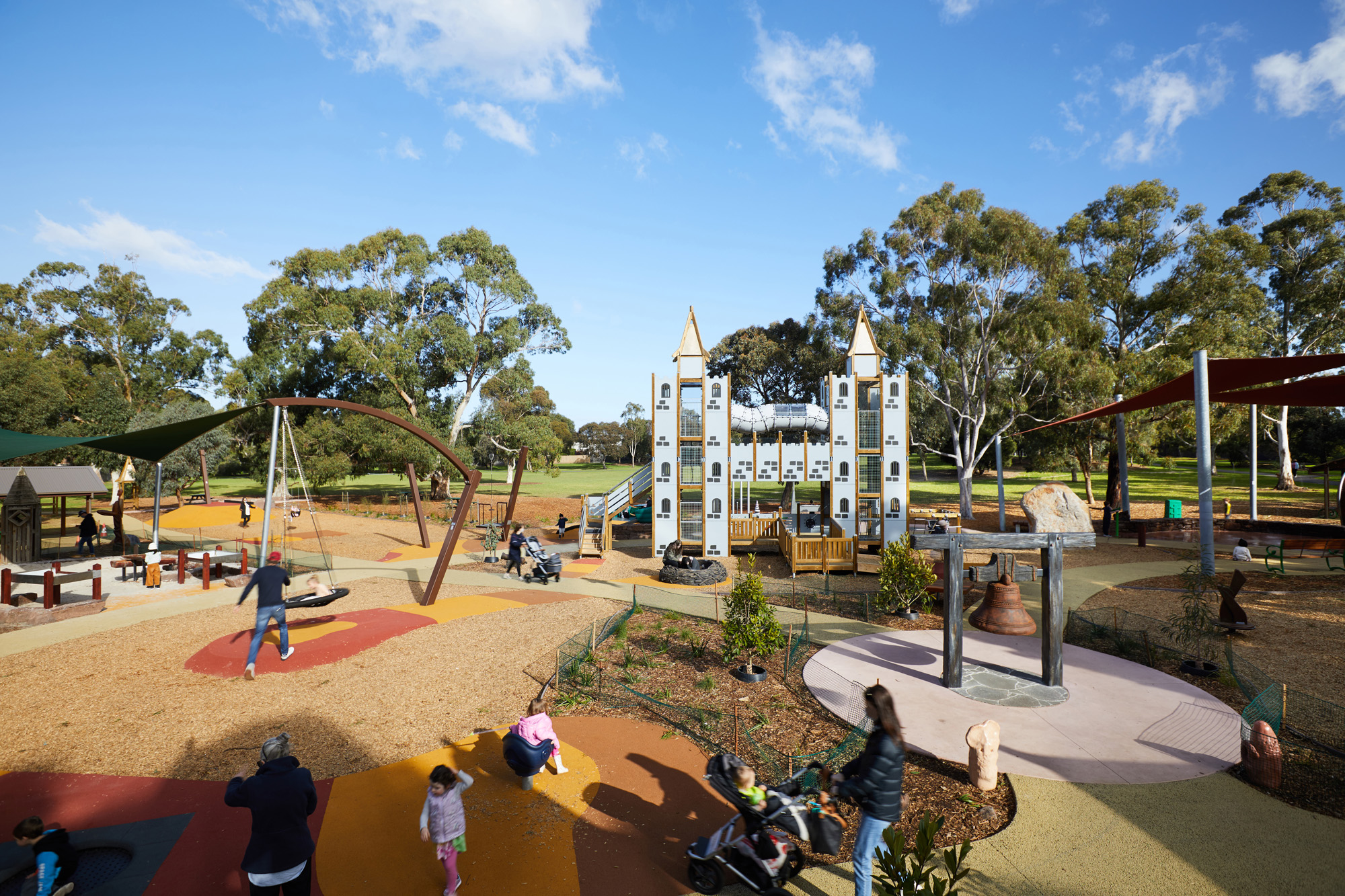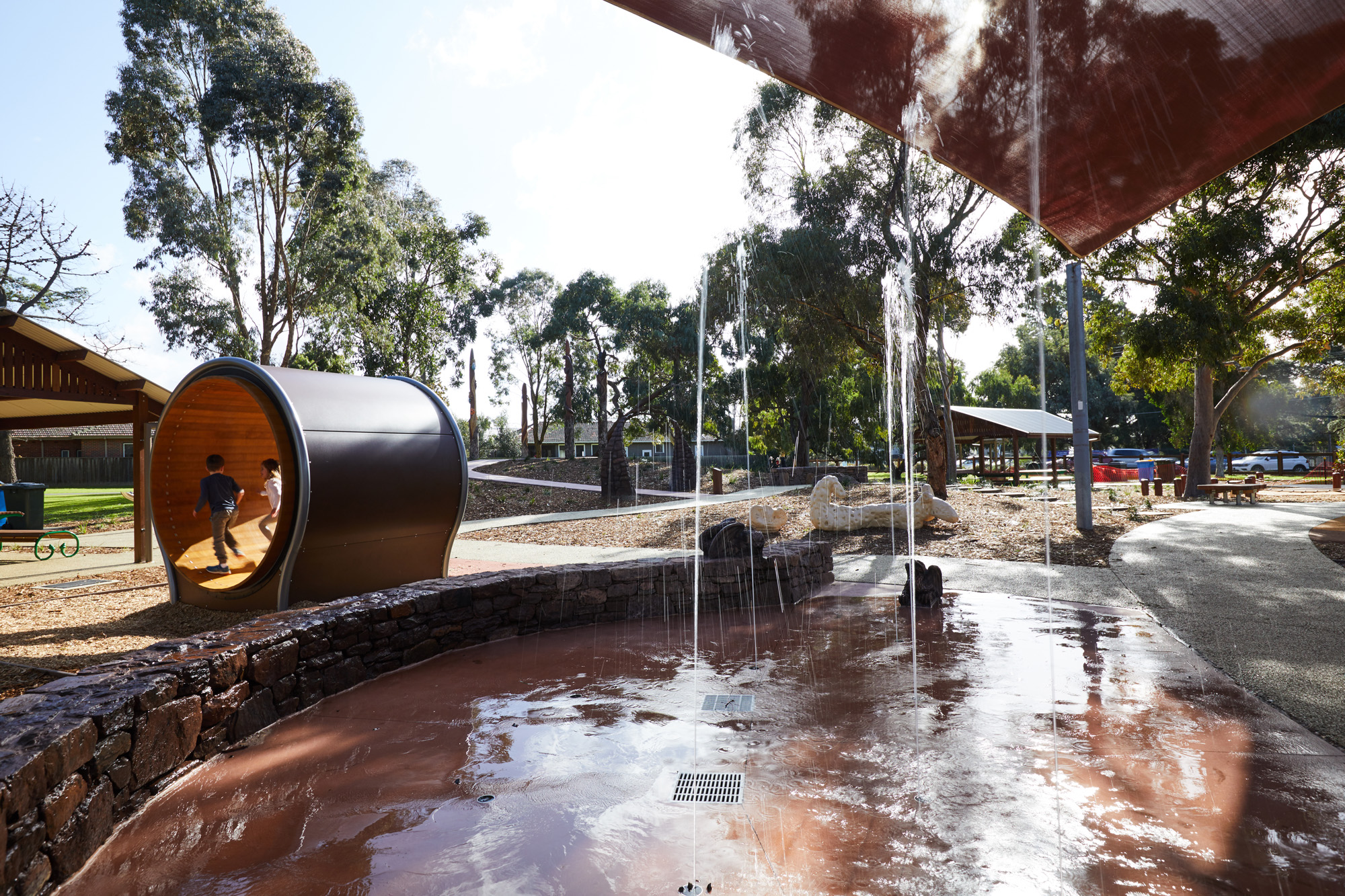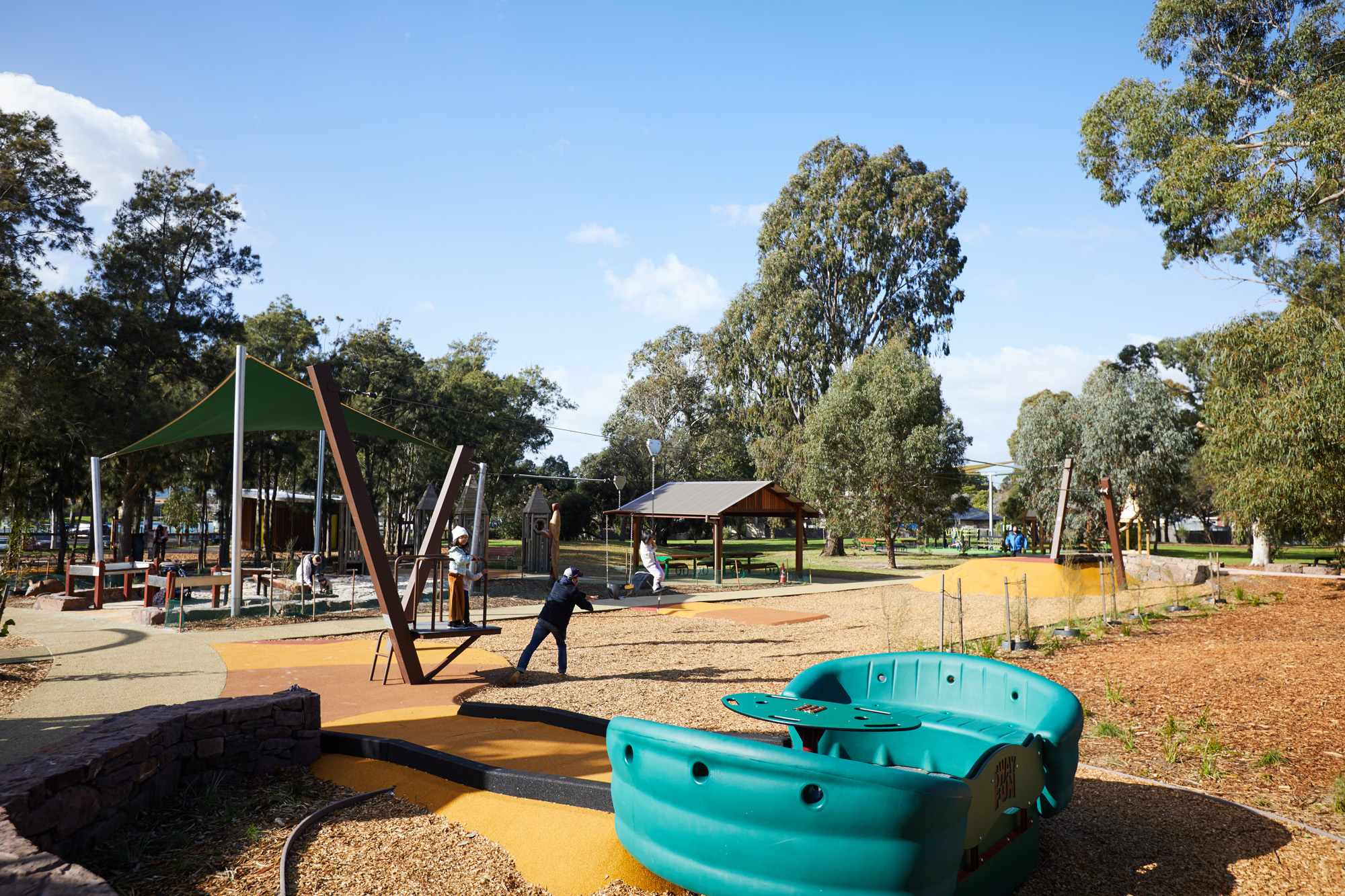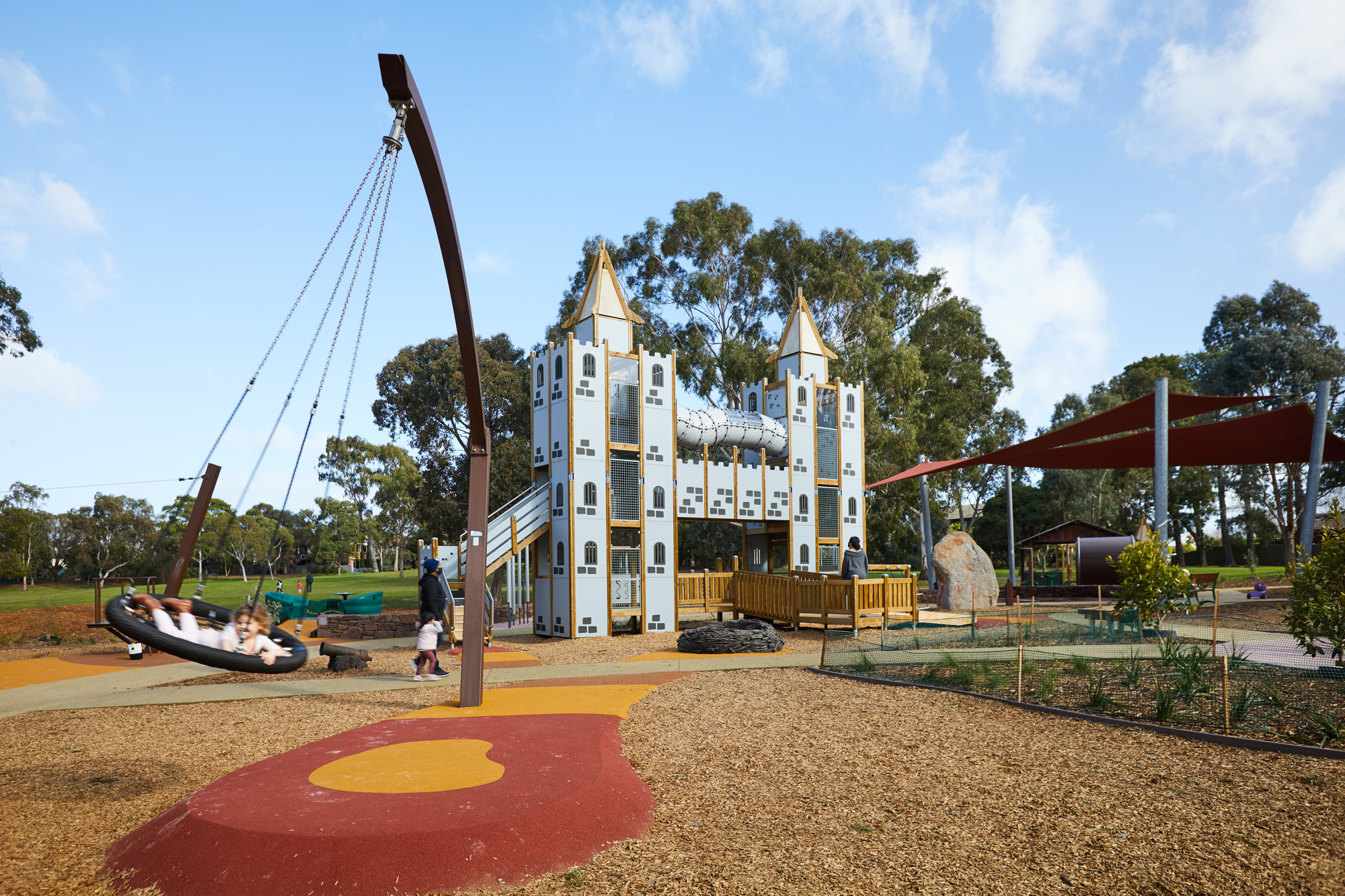 New all ages and all abilities playgrounds now open at Thomas St Reserve!
After two long Covid-19 lockdowns, Glascott Landscape and Civil are thrilled to present to you the new 'state-of-the-art' Playground that offers something for everyone: a splash play area with water spitting dragons, wheelchair trampolines, an accessible jousting inspired flying fox for two, a parkour course with balancing bridge and even a DJ booth.
Our team played an integral role in Bayside City Council's first dedicated all abilities playground, specifically through the delivery of the centrepiece timber castle playground created by Lark Industries, a nostalgic nod to the former wooden shortcake that used to sit on the site.
The reserve is ringed with a 500m walking track to encourage people to be active, the playground also features an area with equipment for seniors to work on their balance, coordination, and fitness, which our team put together.
Extensive landscaping was undertaken by Glascott Landscape and Civil with over 2,800 understorey plants planted throughout the play area, with 50 new trees added and the original mature trees retained.
This extraordinary show of collaboration, innovation and design encourages users to explore all aspects of the park including the giant's birds nest to the iconic wooden fortress. The Park features picnic shelters, barbeques, and a new toilet block to support visitors with more complex needs.
Glascott Landscape and Civil thoroughly enjoyed being a part of this new playground that delivers opportunities for children of all abilities to swing, bounce, slide and splash together. Thomas St Reserve Playground is a dynamic play experience not to be missed and is now open and ready for play.