Supporting local communities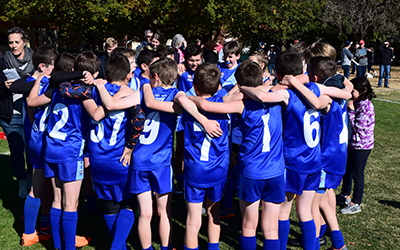 Glascott are pleased to support Marist Australian Football Club starting with sponsorship of the 2018 season. Established in 1973, Marist has a proud history in AFL in Canberra with a distinguished alumni that includes professional AFL players Phil Davis, Craig Bolton, Aaron Hamill, even NBA Basketball star, Patty Mills.
Glascott's connection to the Club stems from staff members that played for Marist growing up, and Project Manager Ray Jack, who coaches and has children currently playing.
"It's rewarding to give back to a local community that is so connected to our team," said Glascott's ACT Manager Matthew Elliot.
Marist is focused is on providing a positive environment for players to learn Australian Rules. The Glascott team align to this purpose through fostering a positive work environment and opportunities for young people.
Glascott sponsor Brumbies Rugby and the Marist partnership demonstrating further commitment to supporting sports communities.