Cooking up Brick Kiln Park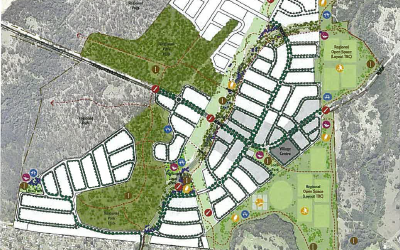 Expanding our footprint at Jordan Springs, Glascott have been engaged by Lendlease Communities to construct the new Brick Kiln Park and nearby riparian corridor.
Brick Kiln Park is centered around Llandilo housing development in the eastern corner of the estate. JMD Design provided the landscape architecture to encompass the existing heritage brick kiln.
The new park comprises a community playground with 50 LM pedestrian bridge. Glascott's scope of works includes civil structural components throughout the early works, and a combined civil landscape package with large open space water harvesting and management, landscape embellishment and service works within the park and the southern riparian corridor site.
The project is due for completion in April 2019. Glascott look forward to delivering high quality landscape outcomes at Brick Kiln Park in keeping with their previous work on Boronia Village Park, Jordan Springs Village Oval and amenities, Livvi's Place playground, and Melaleuca Lake and play space.