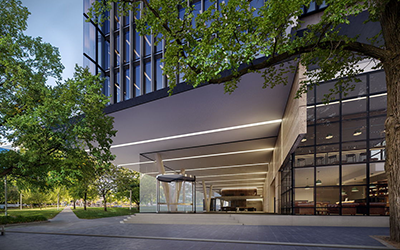 Glascott are working with Construction Control to create Civic Quarter; Canberra's new landmark address for companies ready to embrace the workplace of the future.
The development features state-of-the-art technology, 5-star NABERS energy targets, business class amenities with precinct-defining architecture and wellness initiatives.
The landscaping has been designed by Redbox Design Group. Glascott is delivering mainly a hardscape package comprising imported granite pavers, earthworks, and subgrade compaction. Large quantities of black oxide decorative saw cut concrete is being installed, along with street furniture, fixtures, and minor soft landscaping to create the garden areas.
Our value management service provides flexibly around materials to ensure the project is delivered within budget without compromising on quality. The work commenced in August and is due for completion in October 2019.