Meadowbank Park Development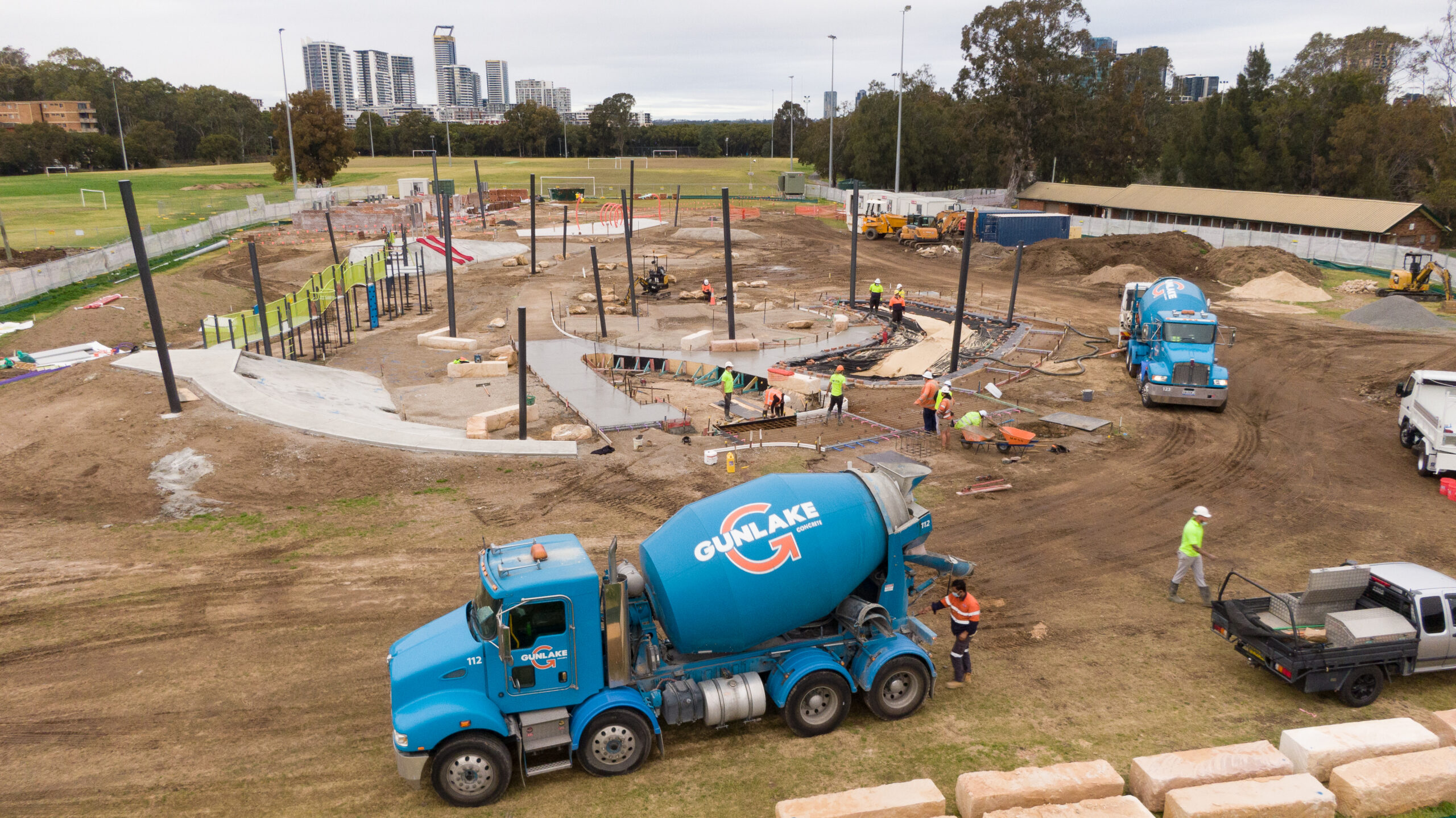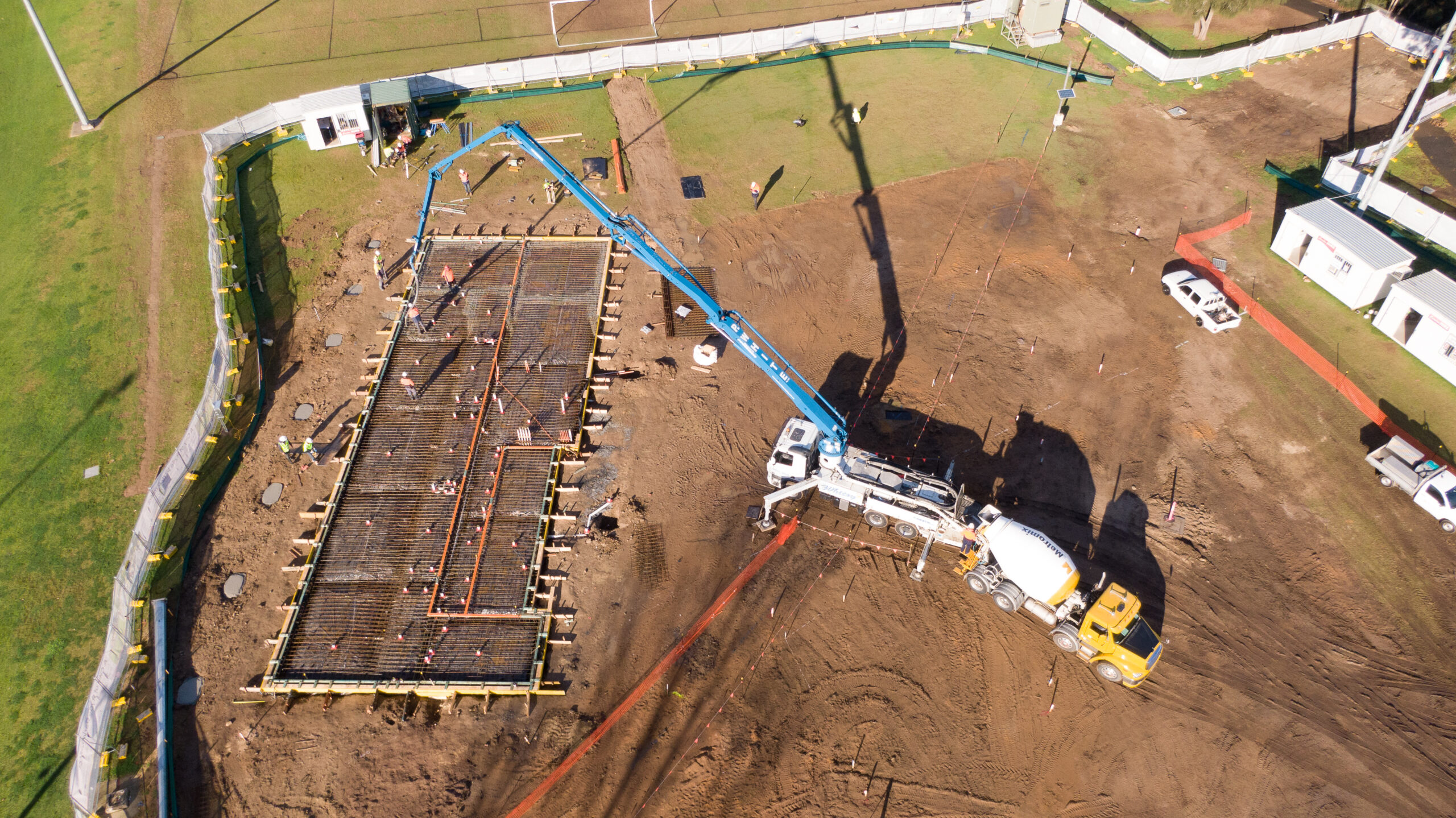 August Update:
Despite a snap 2-week construction shutdown, August saw the achievement of significant surface work milestones on the regional playground, amenities, and surrounding space at Meadowbank Park.
The works performed on site included:
Completion of new service reticulation services and drainage works.
Pouring of the new Splash Pad and installation of waterplay equipment
Construction of the north-west sandpit play area
Installation of the Play Bridge Structure.
And 1st and 2nd concrete pour to the regional playground.
As seen in the video, our team took great precautions in pouring the concrete, ensuring that each aspect of this project is delivered to the highest quality outcomes.
July Update:
July has seen the project at Meadowbank Park progress through early-work milestones through to the commencement of surface works within various sections of the site.
A new stormwater infrastructure was completed for the Regional Playground, which has enabled the commencement of key surface design elements.
The Amenities building achieved a significant milestone, pouring over 115m3 as part of the internal substructure, with masonry works commencing shortly after.
We are looking forward to some finer weather throughout July, which will see the commencement of major components in both the Regional Playground and the Amenities
Project Key Scope:
Active play zones with a range of equipment types and challenges

Sand play with interactive sand play elements

Nature play zone with discovery and imagination elements

Feature water play zone with splash pad and interactive water play elements.

Picnic shelters, fixed seating, shade sails and an increase in accessible parking, and a new minibus drop-off location.

And a new amenities facility to cater for families and sports fans particularly those from the West Ryde Rovers.