Meet Joanne Aquilina, Founder of Theraputic Gardens Australia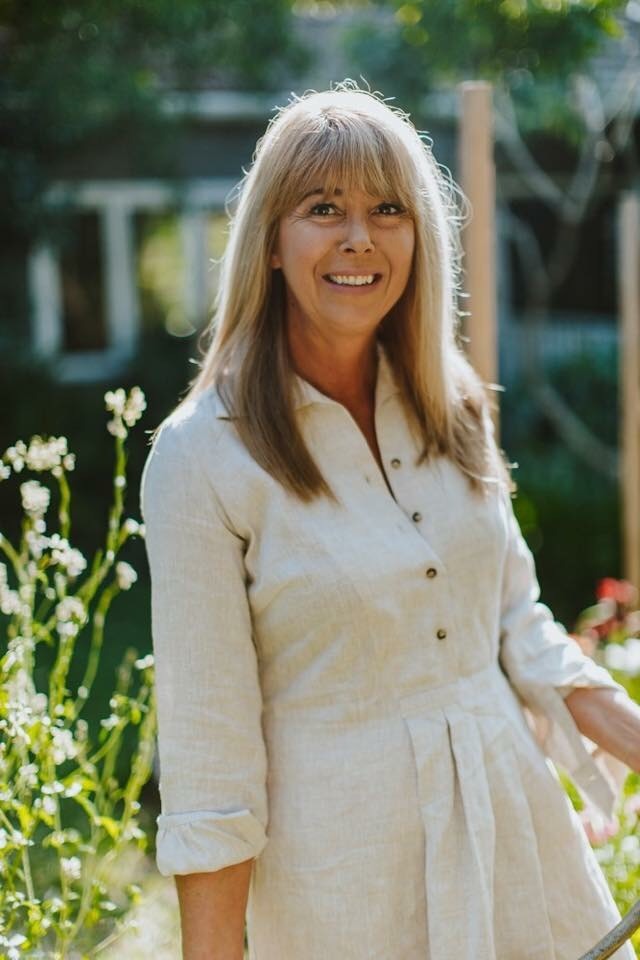 Former Chief Executive Officer of The Landscape Association, Jo Aquilina is passionate about facilitating better health and well-being through natural gardens and landscaping. Jo founded Therapeutic Gardens Australia in 2017 with a mission to collaborate with and provide professionals with sustainable space solutions that encouraging well-being and improving health outcomes.
Thanks for joining us, Jo. Can you tell us about your journey from LNA to starting Therapeutic Gardens Australia?
I started in advertising as a graphic designer and account manager, working with gurus like Simon Reynolds. I was asked to help The Landscape Association, known then as The Landscape Contractors Association, with Public Relations & Branding, and eventually became the CEO.
After 8 years, and many years researching and witnessing the benefits of creating sustainable & therapeutic spaces, including my desire to create comfortable, purposeful and holistic living spaces for people of all abilities, I saw a need for facilitating better health and well-being through natural gardens and landscapes in commercial settings, such as; clinical settings in hospitals, aged care – mainly dementia memory support units, special education facilities, and public spaces.
What does Therapeutic Gardens Australia do?
Therapeutic Gardens Australia brings people together to help design, develop, build and implement much needed natural spaces within our community.  We work with private, government and corporate clients to provide a holistic overview of current research and information regarding the design of landscapes to allow for the creation of outdoor spaces for tailored therapeutic outcomes and happier, healthier lives.
We're on a mission to ensure every Australian has access to a therapeutic garden to support their physical and mental wellbeing regardless of their developmental, cognitive, psychological or physical challenges. Our extensive network of skilled designers, landscapers and therapeutic horticulture experts create accessible, purpose-built spaces for organisations and provide ongoing training and support. We believe the need for therapeutic gardens will only increase post COVID-19.
What is the difference between regular gardens and therapeutic landscape?
Therapeutic garden is an umbrella term that describes different styles of gardens designed to meet the mental and physical health needs of groups or individuals. Some examples of therapeutic gardens are: Healing gardens, Sensory gardens, Edible gardens, and Gardens designed for the needs of people living with dementia or autism spectrum disorder.
The difference between a therapeutic garden and a regular garden lies in the design for accessibility and maximisation of health benefits. Therapeutic Gardens are purpose-built for people to engage and interact with. For example, a therapeutic garden designed for a person living with dementia will have an additional focus on planning and layout for ease of movement and to minimise the potential for disorientation. Whereas a garden designed for a child with autism spectrum disorder will have an emphasis on sensory elements and motor skill development. Therapeutic Gardens are person-centred, evidence-based and have predetermined medical outcomes.
Why are therapeutic gardens so important?
Time and time again, scientific evidence has shown that even small amounts of contact with nature contributes to, and improves, the mental and physical wellbeing of individuals. This is true not only for those living with specific medical conditions that we have touched on previously, but for everyone in society from children to the elderly. Along with benefits like boosting the bodies vitamin D levels and lifting moods, the meditation, relaxation and invigorating opportunities a therapeutic garden offers can assist with stress reduction and is argued to benefit individual mental health.
We understand there is significant research around the benefits. Can you describe the benefits you've seen first-hand?
When you have a child living with a sensory disorder, creating an environment that provides enrichment, safety, comfort, and engagement becomes even more important. The mental and physical health benefits have been proven by scientific research, and not only that, but I have also seen them with my own eyes.
Without a medical breakthrough, the number of people with dementia in Australia is expected to increase to almost 1.1 million by 2058. Therapeutic gardens can improve cognitive functioning, as well as the physical and emotional independence of the users. A sensory garden can be an excellent way to increase sensory stimulation and improve people's interaction with their environment. They can be an extremely useful tool for gradually increasing sensory stimulation and improving their integration skills.
What has been your most memorable project to date?
There are so many. One that stands out is The 5 Senses Garden at Rhodes for City of Canada Bay in collaboration with Inner West Neighbour Aid. It was a first of its kind in the world with a nature play garden, an all-abilities garden and a communal outdoor kitchen to facilitate community workshops and classes such as Horticultural Therapy, cooking and art workshops, guest speakers, health information and more. Therapeutic Gardens Australia were involved in the design and implementation of the gardens and running the workshops, which continue to be a great success.
Given our fast-paced technology-driven culture, do you see therapeutic gardens being adopted in more commercial settings like office buildings and airports?
I think there is an incredible opportunity for therapeutic gardens to expand into commercial settings. We are seeing more and more scientific research highlighting the benefit of individual physical and mental health, which is only increasing with the pandemic.
A considered approach to Therapeutic Gardens for commercial settings is needed. There are many possibilities. For example, businesses can deliver staff programs to engage and build teams. Where outdoor space is limited or non-existent, local community gardens can be used. At a fundamental level, engaging in a therapeutic garden can provide respite for workers during lunch breaks or as needed throughout the day.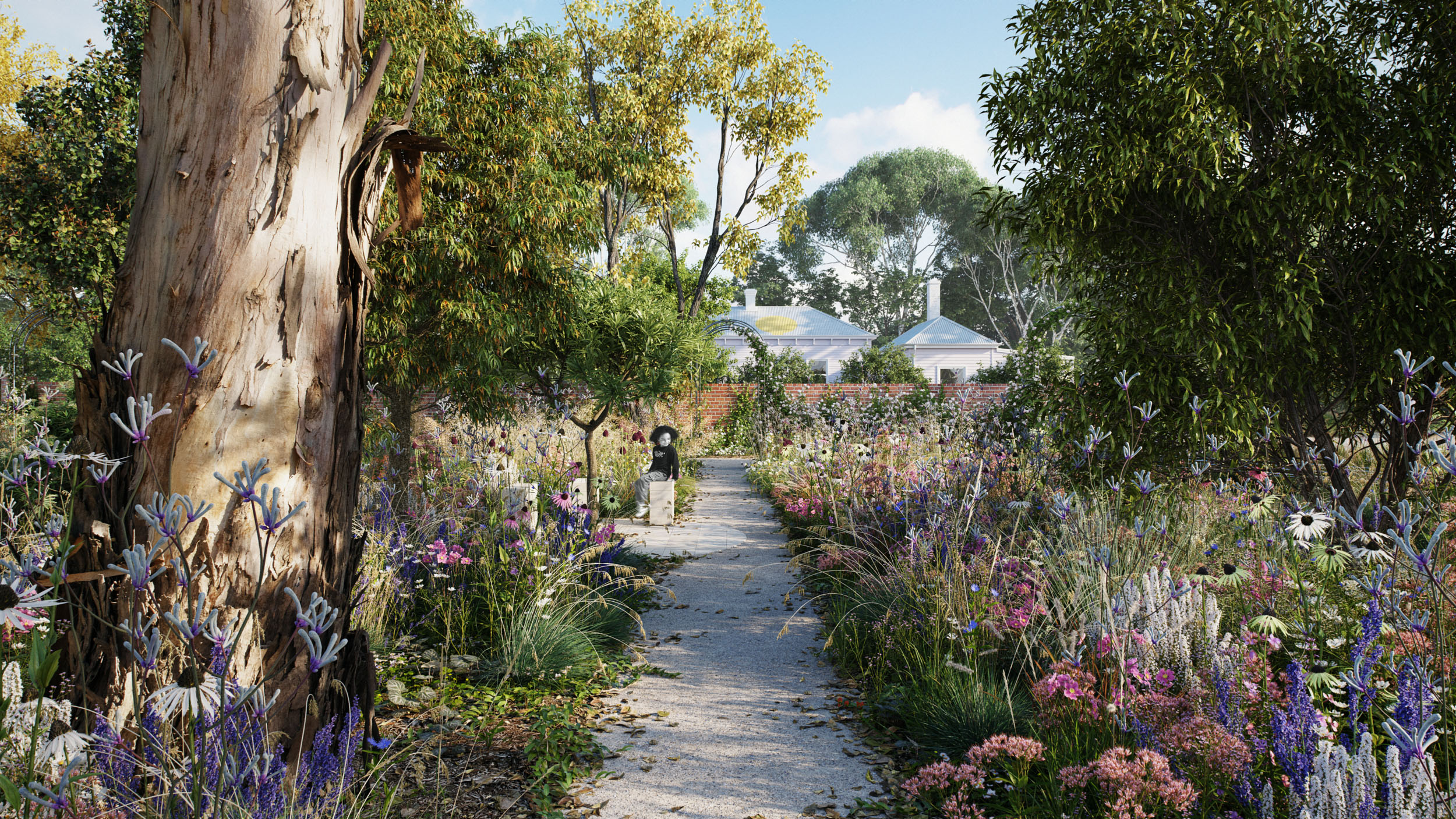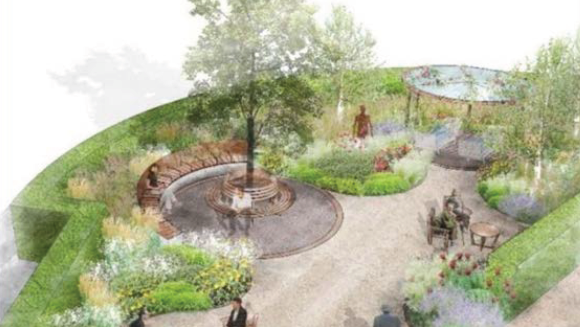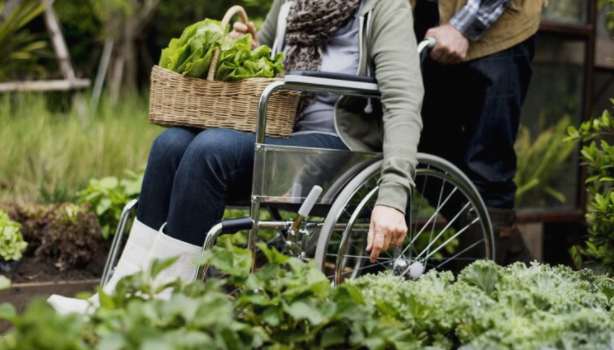 How can The Glascott Group assist in ensuring therapeutic gardens are built and maintained for optimal wellbeing outcomes while creating value for our clients?
There are many benefits for The Glascott Group in introducing therapeutic gardens and gardening for therapy to clients. From designing, building, and maintaining gardens to running workshops and the ongoing engagement with garden users, which can extend your value and relationship with your client. Partnering with garden users and immersing them in the process not only ensures the gardens are maintained but can help strengthen the perceived value in the gardens and open space areas, particular at aged care and health facilities.
 What's your ultimate goal for therapeutic care?
My goal is for Horticulture Therapy or using plants as a therapy to be a recognised profession in Australia. It's currently not a line item on the National Disability Insurance Scheme. We're working hard behind the scenes to get training and education underway. I'm part of a collaboration with other industry experts, advising Skills Impact on developing a training package for people in various industries and disciplines to upskill and gain recognised qualifications to practice horticulture therapy. In time, we are hoping the training becomes an accredited qualification.
I'm living my passion and mission to deliver tranquil and tailored living spaces, incorporating the latest research and my lived experience of the benefits of creating sustainable and therapeutic spaces.
 Is there anything else you would like to share?
Raising awareness is the very essence of what I do. Through lived experience, I'm passionate about changing people's lives through horticulture and embracing nature. If we can make a difference, then why not. I'm grateful to Craig Sutherland for seeing the opportunities that exist for contractors to promote wellbeing through therapeutic gardens. I look forward to TGA and The Glascott Group working together to create gardens that can change clinical outcomes and make a real difference to people's lives.
To learn more, visit www.therapeuticgardens.com.au