Meadowbank Park Regional Playground is Officially Open!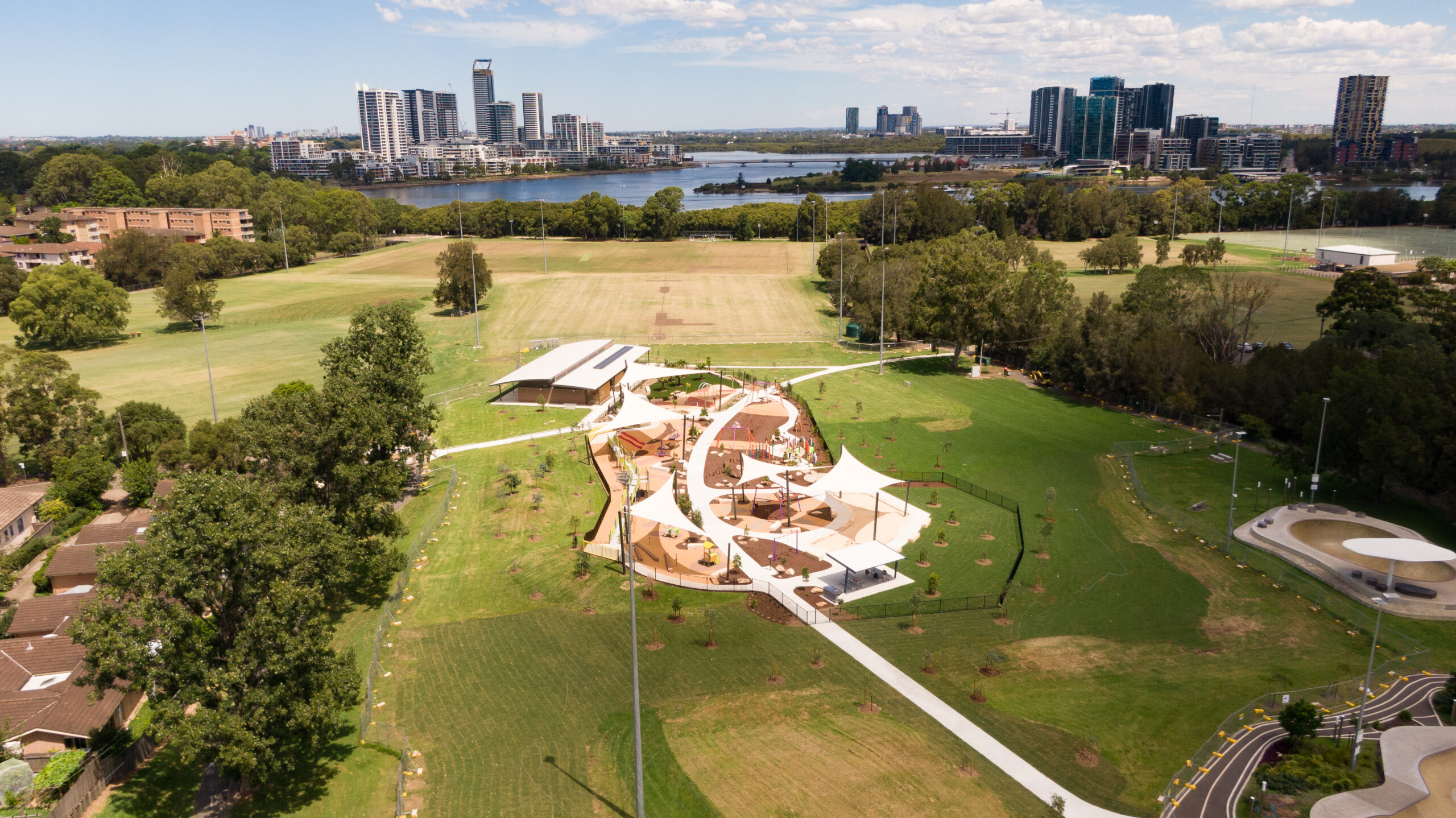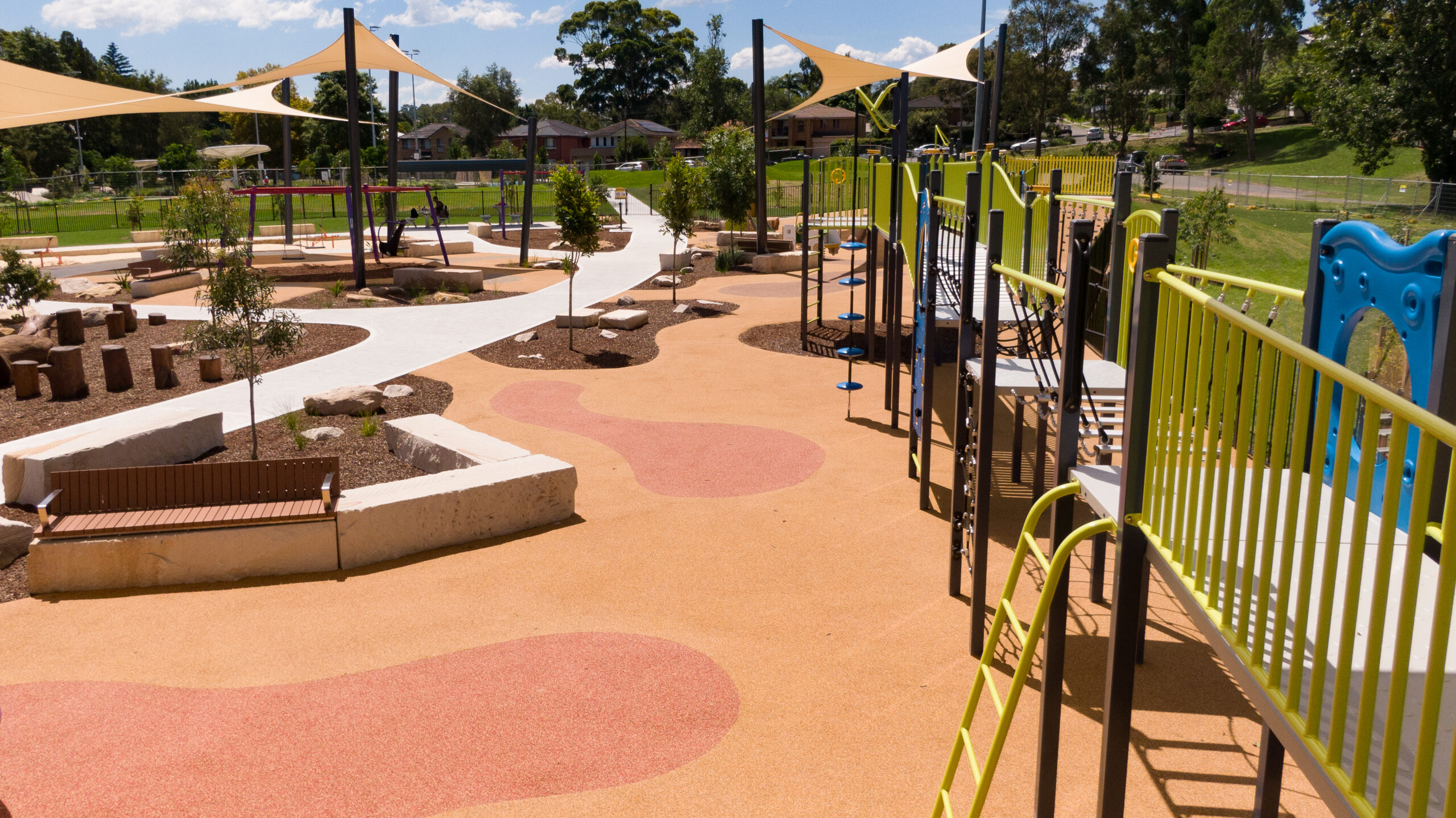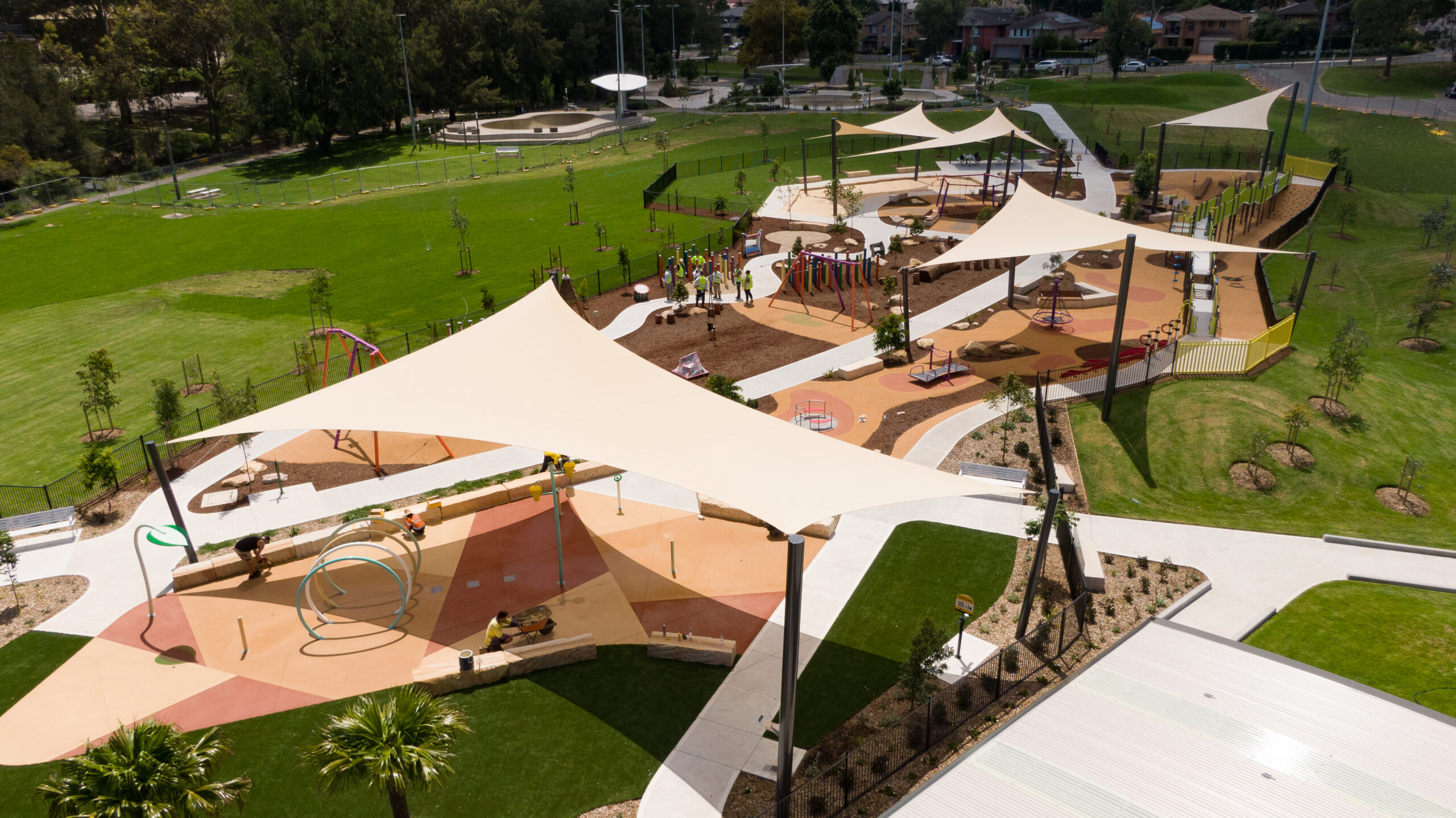 After a year with COVID restrictions and the construction lockdown, the new playground and amenities are finally open to the public.
We are pleased to present an exciting new all-abilities playground, located adjacent to the existing skate park in Meadowbank Park. The project included:
Feature water play zone with splash pad and interactive water play elements
An active play zones with a range of equipment types and challenges
Sand play with interactive sand play elements
Nature play zone with discovery and imagination elements
The open space has picnic shelters along with fixed seating for long and short term use adjacent to the various play zones. Shade sails in addition to the new shade trees are offered throughout to assist in keeping the space cool and comfortable.
The beautiful new amenities building serves as the primary hub to service sporting user groups visiting the new playground and adjacent sports fields. The structure is fitted with storerooms, change rooms with showers, a new canteen, and a pumphouse to service the splash pad.
Led by Project Manager Travis Atkins and Foreman Scott Collis, the Glascott team took great precautions to deliver this much-anticipated community asset to the highest standards.