New Project: Rainbow Beach Sports field Stage 1 – New State-of-the-art Multifunctional Sporting Complex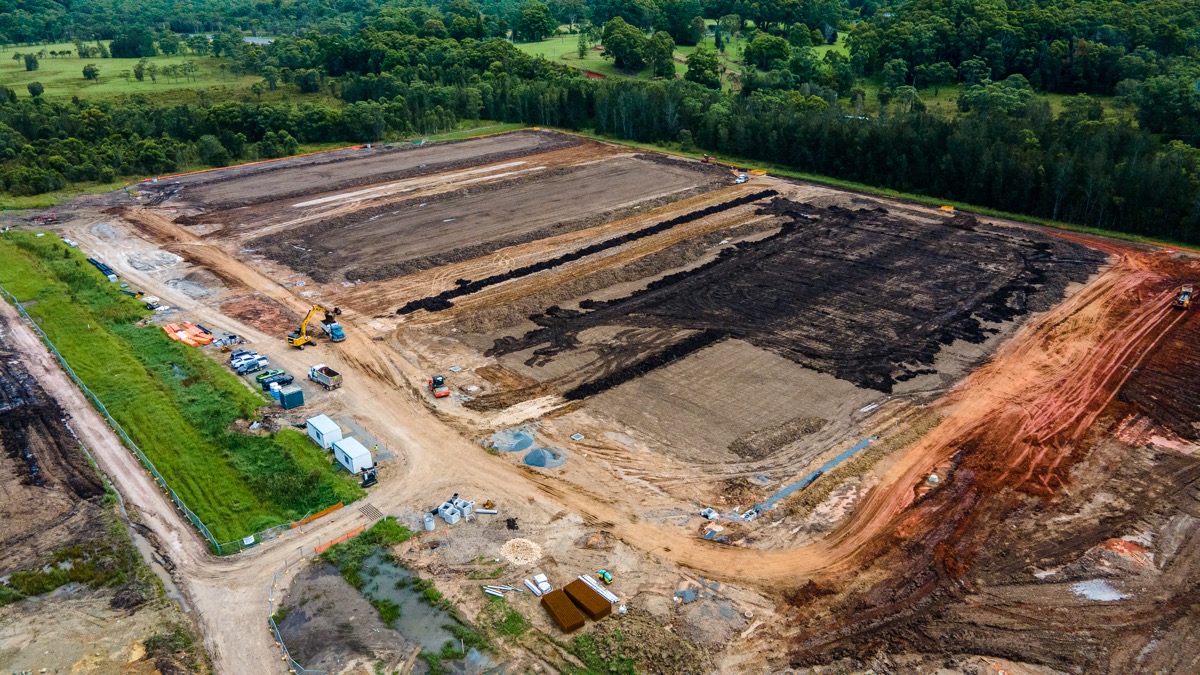 In our first project for Port Macquarie Hastings Council, Glascott Landscape and Civil are thrilled to be delivering the newest sporting field in the Port Macquarie region – Rainbow Beach Sports field.
Nestled in between the Port Macquarie and Laurieton facilities, the project will provide brand new district level facilities for the fast-growing Lake Cathie and Bonny Hills community, including 46,000m2 of field area for soccer, AFL, cricket, and general use.
Stage 1 will include the turf playing fields, flood lighting for night-time training and competition, the primary access and carpark, accessible playground, one of the multi-use courts, temporary amenities and user group storage, surrounding footpath connections, viewing shelters and site landscaping.
Architecturally directed by King & Campbell, Glascott are working closely with Council and the landscape architect team to provide ongoing value, which has already included a redesign of the lighting that will present ongoing cost saving for Council.
Stage 1 is due to be completed in August 2022, with the completed complex putting Rainbow Beach on the map for district level sporting competitions and training while supporting the new Rainbow Beach Estate and Lake Cathie Public School communities.