Lower Poulton Park transformation is complete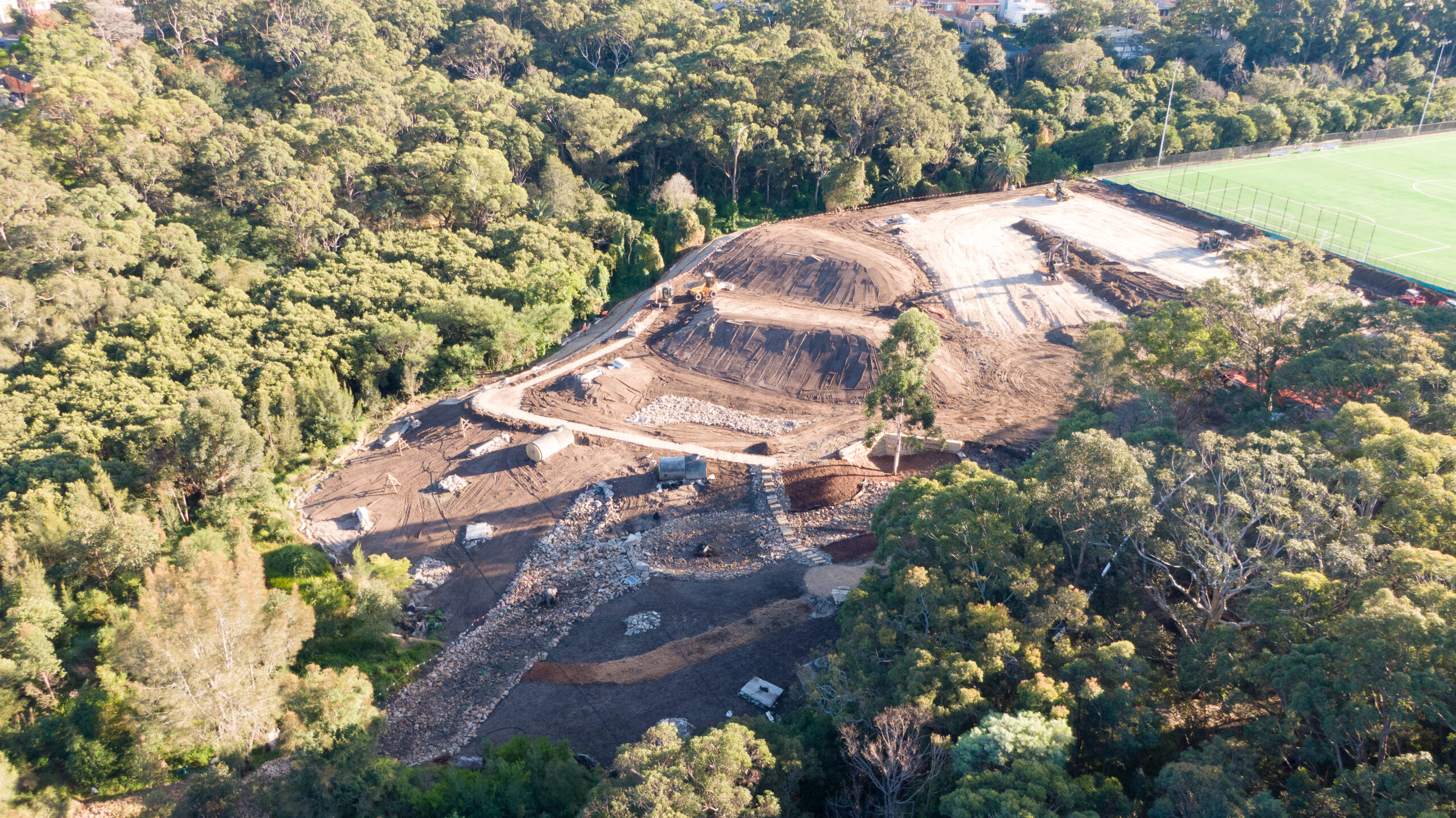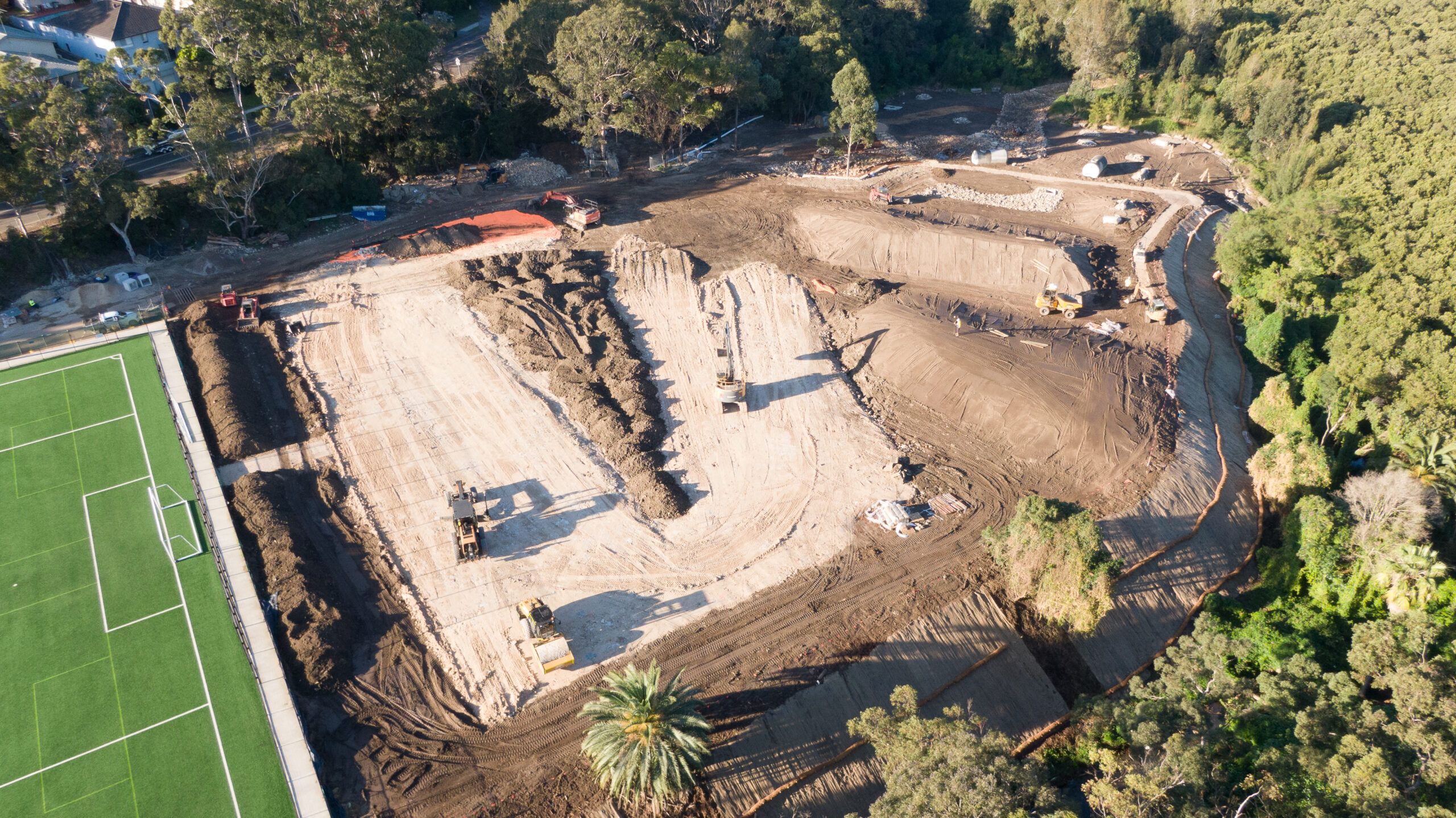 Lower Poulton Park is Complete!
From tip to tiptop! The finished result on the Lower Poulton Park Carpark & Naturalisation Project for Georges River Council includes a beautiful new passive recreation area, a natural vegetation zone running down to the Georges River catchment, and a functional new car park to service the adjacent playing fields.
Restoration of the former tipping site supports the surrounding natural environment with existing site objects repurposed to encourage fauna, and insect and animal habit. (Check out the funky new homes for the local bat colony!)
Other features include solar-powered street lighting, connecting concrete footpaths, gravel drainage swales, tree planting and native gardens, and walking trails.
Congratulations to Georges River Council and our project team led by James Stoddart on a fantastic outcome for the community.
Poulton Park progress – 2021
The Poulton Park project is well underway to transform an old Georges River Council tipping site into a new public carpark and restored natural vegetation zone.
The Lower Poulton Park Carpark and Naturalisation project will provide a passive recreation area and naturalisation zone running down to the Georges River catchment, whilst serving the adjacent playing fields with a new car park.
Working closely with Georges River Council, our team have focused on remediating the old tipping site and restoring the surrounding natural habitat whilst utilising existing found objects to encourage new fauna and native insect habitats.
Glascotts has been working efficiently to present this working carpark including features such as solar powered street lighting, concrete connecting footpaths, gravel drainage swales, tree planting and new native gardens, walking trails and many more.
We can't wait to show you more from this functional project.